Dependable
Family owned and operated since 1959.
Reputation
Customer satisfaction is our top priority.
Excellence
Committed to owning & maintaining the best equipment possible
Warranty
Warranty station for top manufacturers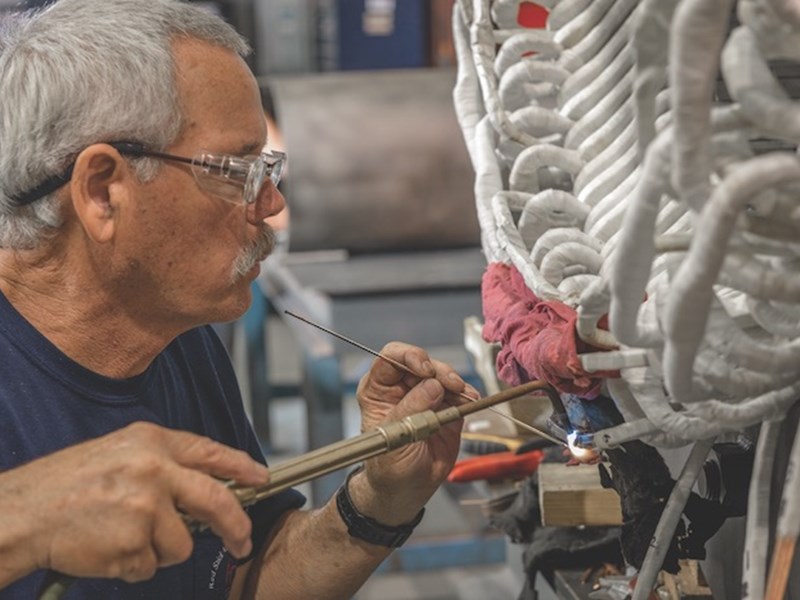 Licensed and Certified
Repair Facility
Our Certification Programs include:
SKF Approved Motor Shop
ABB AVP
U.L. Certification
PDMA Certified Provider
AWA Certified Provider
Schleich Certified Provider
CSI Vibration Certification
Root Cause Failure Analysis
Qualifications
We are committed to maintaining the best equipment possible to meet the customers needs and take advantage of advanced technologies. In addition, we provide on-going training for all employees through specialized technical courses sponsored by the industry such as:
CSI/Emerson Vibration Analyzer School in Houston, Texas
Kingsbury Thrust Bearing Training
Schenck Treble-Balancing Equipment Training
Baker Surge Test Equipment Training
NTN Bearing and SKF Bearing Training
PdMA MCEmax Training
Hipotronics Testing Training
Capabilities
We offer a huge 38,000 sq. ft. repair facility with a 40 ton lifting capacity.  Our 55,000 sq. ft. storage facility is equipped with a 60 ton lifting capacity. 
Our complete machine shop includes (3) lathes, vertical boring mill and horizontal milling machine. Our turning capabilities are up to 54 inches. 
In addition, our winding department houses the HeatTek fully-automated Vacuum Pressure Impregnation Systems (VPI) with 12' x 12' deep automation controls system.