Does Your Project Manager Treat You Like Family?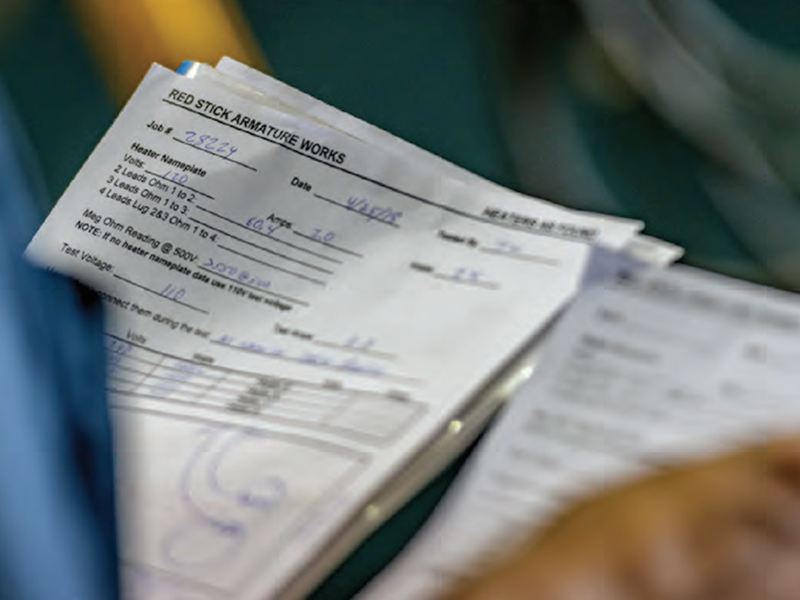 When your industrial electric motor needs service or repair, does your project manager treat you with the personalized care and service you deserve?  
At Red Stick Armature Works, a unique aspect of our process is that we assign you a personal project manager dedicated to your project and serving your needs.
As your team's lead, your project manager is always on standby, keeping you abreast of your progress and addressing any questions or concerns.
The Personal Project Manager Protocol:
Intake

– Your Project Manager will collect and get familiar with all of your information and the history of your motor, making your repair and maintenance more efficient.
Digitize – For ease and speed of service, your Project Manager will input all of your motor specifications and data into our integrated system, allowing us to spring into action based on your unique needs.
Delegate – Your Project Manager will direct your motor and all recorded data to the appropriate department so that our team can get to work and get your industrial electric motor back up and running fast.
Constant, 5-Start Quality Control – Your Project Manager will serve as your liaison and will check in throughout each step of your project to ensure that you are having the best possible experience.
Your Personal Project Manager is here to fulfill a family promise that we care about you, we care about your motor, and we are honored to serve your business.
Does this sound good to you?
Are you looking for an industrial electric motor repair shop with over 60 years of experience that pays close attention to all of these important criteria and more? If yes, please feel free to Contact Us today or give us a call at 800-895-0443 and one of our experienced Personal Project Managers will quickly reach out to you.