RSAW is still "Gritting it Done" for you 24/7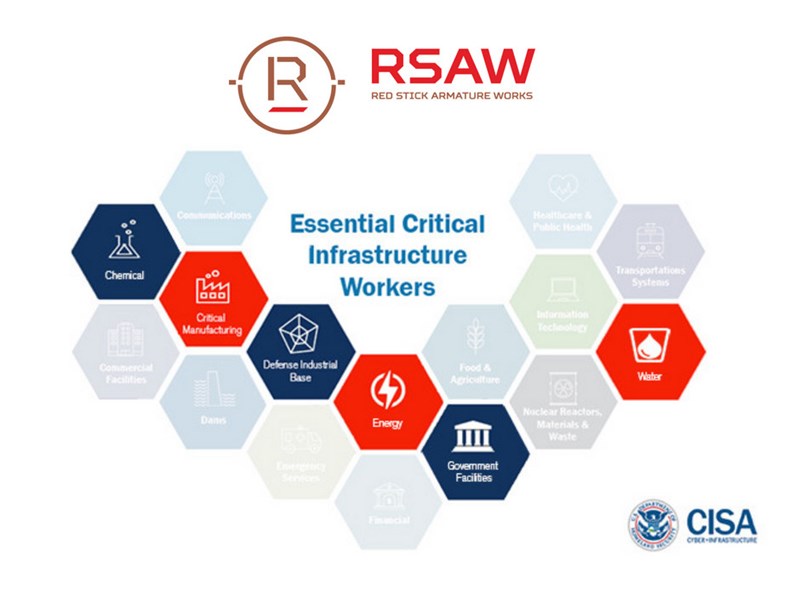 You are the reason we are still working...
At RSAW, we have always been proud to call America's critical infrastructure among our customers, especially now. The recent national "Stay at Home" order has been extended through April 30th. Like you, Red Stick Armature Works is critical infrastructure, which means we are available 24 / 7 / 365 to respond to your industrial electric motor needs.
Always There When You Need Us
Whether it's responding to an unexpected repair, or a surge in demand, we've made adjustments to continue to meet your needs in this dynamic and evolving time. 
RSAW is monitoring the Center for Disease Control (CDC) and the Louisiana Office of Public Health and is taking every precaution to follow protocol and limit risk of exposure for any of our team members who may need to serve your business.
Those protocols extend measures of safety and precaution beyond our RSAW team members to your team members.
While many of our team is now working from home, our motor shop continues to work full-time to repair and recondition motors.
Our Field Services team is working remotely, and is prepared to be deployed to your site for repair, inspection, motor removal or installation.
Need to schedule a business critical visit?
RSAW continues to be the only motor repair shop available around-the-clock to solve your motor repair problems, 24 / 7 / 365.
If you feel you need to schedule a business-critical visit, please call us at 1-800-895-0443 or Contact Us to make arrangements.
There is a lot of uncertainty right now.
But one thing you can count on is that Red Stick will "grit it done" to keep your plant up and running.