POWER UP.
WELCOME TO YOUR FAMILY OF SPECIALTY MOTOR SERVICES

RED STICK ARMATURE WORKS FOR YOU.
CUSTOMERS FIRST.
EXPECT THE HIGHEST QUALITY SOLUTIONS.
5-STAR SERVICE IS CHARGED FROM THE FAMILY VALUES THAT DRIVE OUR SPECIALTY SERVICE CENTER: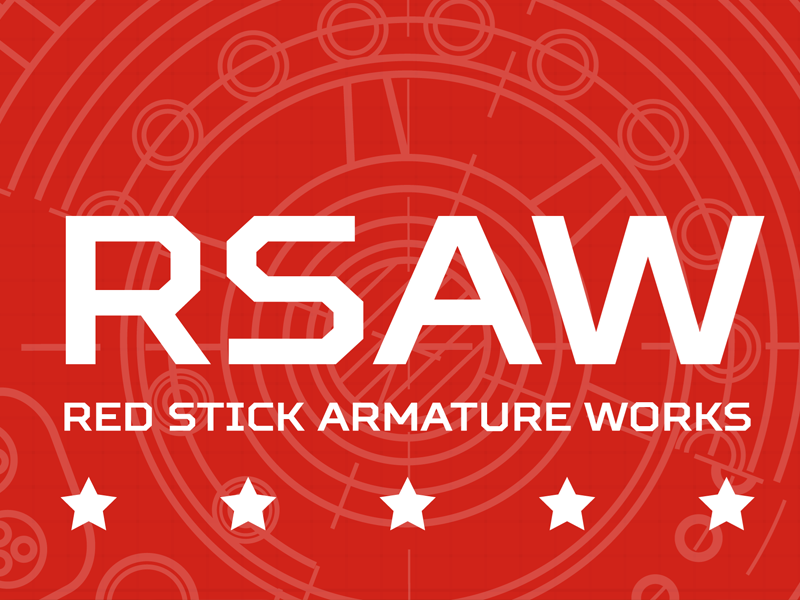 SOLVING MOTOR PROBLEMS SINCE 1959
RSAW SPECIALTY SERVICES CONTINUE TO POWER UP INDUSTRY LEADERS IN THE FIELDS OF:
Pulp & Paper // Petrochemical // Plastics // Steel // Utilities_Including Nuclear // Oil & Gas // LNG
We care for your motors like a family cares for their own. Our top service specialists are on-site 24/7, year-round to power up you and your business.
POWER UP BY: Eliminating Your Interruptions
POWER UP BY: Maximizing Your Equipment Life
POWER UP BY: Increasing Your Productivity
POWER UP BY: Saving Money on Maintenance
POWER UP BY: Increasing Your Peace of Mind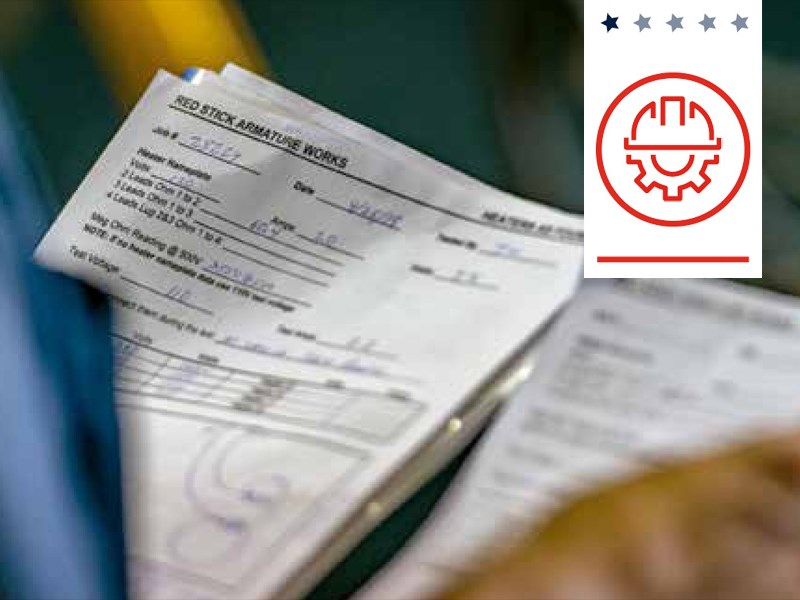 01
//  PERSONAL PROJECT MANAGER
YOUR PERSONAL PROJECT MANAGER TREATS YOU LIKE FAMILY AND IS HERE TO MAKE YOUR JOB EASIER.
As a part of our RSAW family, we are dedicated to powering up you and your business. Personalized care & service means your Personal Project Manager is dedicated to you and your business. As your team's lead, your project manager is always on standby, keeping you abreast of your project or motor progress, and addressing any questions or concerns. We care about you, we care about your motor, and we are honored to serve your business.
INTAKE // INITIATE // DELEGATE // CONSTANT, 5-STAR QUALITY CONTROL
02
//  REPAIR & IMPROVEMENTS
LARGE & SMALL MOTOR
38,000 sq. ft. facility fully equipped with 40-ton lift capacity and 25 feet underhook.
Facility contains a balancing machine which balances up to 17,000 pounds with a 7.5 foot swing.
Fully-automated Vacuum Pressure Impregnation system.
Our 12x12 foot VPI tank is one of the largest in the Southeast.
Climate-controlled winding facility.
PHENIX-5000-13-8-KV-TEST-PANEL.
Largest test stand in the Southeast and Southwest.
Experienced specialists on-site 24/7 working to solve your motor problems.
03
//  SALES_NEW MOTOR & VFD'S
STOCKED MOTORS ARE READY FOR DELIVERY 24/7
Inventoried motors - In case of emergency - are stored in a 7,000 sq. ft. climate controlled facility.
We stock New Baldor/Reliance and Toshiba motors up to 2000 Horsepower.
04 
//  STORAGE SOLUTIONS
55,000 SQ FT OF CLIMATE-CONTROLLED STORAGE
Motor maintenance in storage:
Monthly electrical testing
Lubrication Check
Shaft rotation
Other customer requirements
05
//  FIELD & ENGINEERING SERVICES
24/7, FULL-TIME EXPERT STAFF
Our team performs field maintenance and comprehensive excellence checks to ensure you have zero down time. On-site services:
Electrical testing
Removal & installation of motors
Brush & motor maintenance
Balancing
Vibration Analysis
Laser alignment
CO2 cleaning
Troubleshooting
Rewinding
Career Opportunities
WE ARE HIRING!
Red Stick Armature has been in business since 1959, making us the oldest, locally-owned, growing, complete electric motor repair and service shop in the state of Louisiana. We repair all types of 3 phase AC and DC motors along with generators of any size. Our mission is to continually improve the quality of our repair shop and field service work.

Safety Matters!
Through the strong and consistent leadership of Red Stick Armature Work's Safety Manager, the company has achieved reductions in the number of workplace injuries and incidents.