RSAW Recognized for 60 Years of Industrial Electric Motor Repair, Service and Sales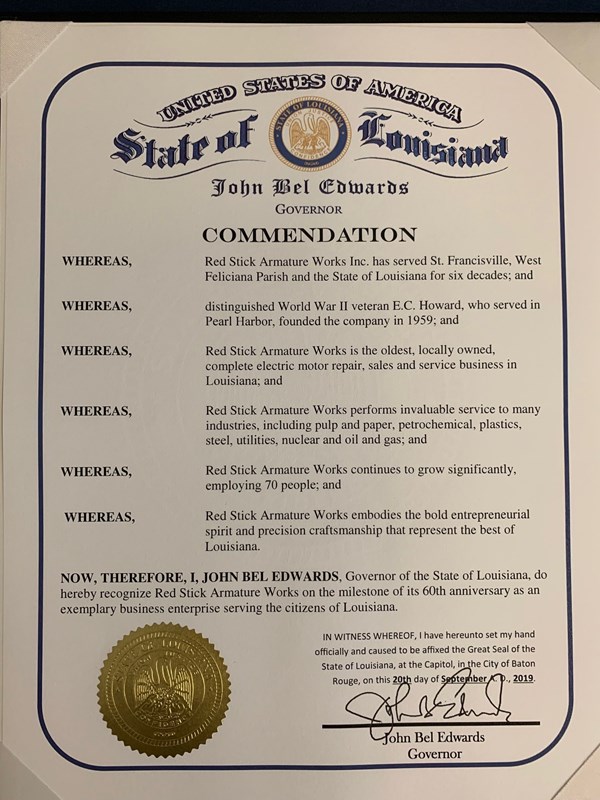 On Friday, September the 20th 2019 Red Stick Armature Works celebrated 60 years of business with the ones that made it possible, our customers!
It was a full day of food, music, fun and all things motors:
FUN: It was an Open House with entertainment that went from 8am to 4pm, where customers were able to enjoy themselves throughout the day.
LEARN: Richard Love provided one-hour seminars throughout the day, focused on new innovative technologies available for solving costly motor repair processes.
EXPLORE: Our team of top service specialists gave shop tours throughout the day.
NETWORKING: We had Vendor "Meet & Greets" with companies such as CMI, PRO BEARING, ADVANCED ROTOR, GCI, EIS, and more in the party tent and our shop.
DOOR PRIZES: We offered spectacular drawings that happened throughout the day!
We were also the recipients of a wonderful presentation from Kenny Havard, West Feliciana Parish President, and we were honored to receive a special recognition award presented to Joe Howard by Torri Buckles, Associate Director of the Louisiana Economic Development Group.
We are pleased to share the following special moment with you, and thank you again for helping us celebrate 60 years of industrial electric motor repair, service, and sales to you – our valued customers.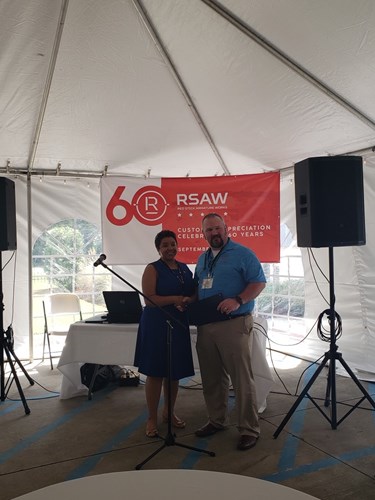 Torri Buckles, Associate Director of Louisiana Economic Development, presents Joe Howard with our Commendation award.