Eight Common Causes of Premature Electric Motor Failure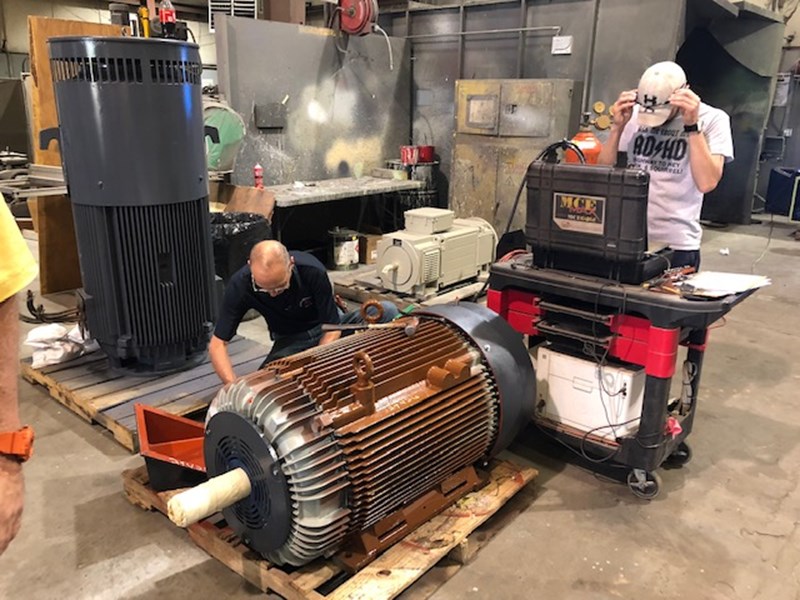 Electric motors are known to provide the majority of current consumed in U.S. manufacturing plants, and extending their economic useful life beyond their normal ranges requires paying close attention to some of the most common factors that can cause them to fail.  These factors include everything from overloads, imbalances, and misalignments to vibrations and environmental issues. 
Let's take a closer look at some of the ones you should be on the lookout for in your facility.
Common Causes of Electric Motor Failure
Operational overloads – which can account for up to 1/3rd of all motor failures, and occurs when your motor is under an excessive load that leads to electrical overloads, insufficient torque, and/or eventual overheating that can wear down components like bearings, motor windings, and more.
Electrical overloads (or over-current) – which is caused by an excessive current flow within your motor windings that go beyond what your motor is built to handle. Often, these over-currents happen at unpredictable times.
Low resistance – which is caused by overheating, corrosion, or physical damage leading to a breakdown in your insulation windings. Such breakdowns lead to leakages and short circuits and – if not properly addressed - motor failure.
Overheating – which is often caused by either high temperature operating environments in your facility, or poor power quality that can account for damages including insulation failures.
Poor power quality – which can result in motor failures due to transient voltage, which can erode or cause insulation breakdown in your windings, or voltage imbalances, which can lead to excessive current flow in one or more phases.
Vibrations and harmonic distortions - which are typically caused by things like loose bearings, misalignment, poor power supply, or your motor being positioned on something other than a flat surface or poorly mounted on that surface (e.g. soft foot.)
Misalignments and imbalances - which can occur when your motor drive shaft is not in correct alignment with the load, or if you have a shaft imbalance that causes a heavy spot on your rotor.  Both can lead to premature wear-and-tear and eventually lead to motor failure.
Environmental conditions – which can be caused by a variety of factors such as dirt, dust, chemicals, excessive moisture, and poor ventilation in you plant or facility.
You Don't Need to Go It Alone
At RSAW, our testing capabilities reach up to 40 Tons and 13800 volts and 12' x 16' isolated test stand, the largest in the Southeast.  At our facility, and through our field service teams, we offer:
Vibration testing, dynamometer testing, thermography capability (hot spots), and testing for thermal protectors and similar devices.
Off-line testing that includes core loss test before and after stator rewind, winding resistance, meg-ohm-DC resistance., polarization index, high potential (Hipot), surge, Motor Circuit Evaluation (MCE) and more.
On-line testing that includes voltage level and voltage unbalance, harmonic distortions, current level and current unbalance, load level, torque signatures, and rotor bar signatures.
Other tests that include air gap check capability, and shaft straightness check procedures.
At RSAW, our teams are available 24/7/365 to support your needs.  Give us a call at 800-895-0443 or Contact Us today to schedule an appointment.